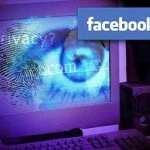 The most used social networking site, Facebook has recently announced that it has launched a new app can help parents protect children from inquiring with a single click and also keep them safe from pedophiles
It is said in media, that the new app Social Privacy Protector [SPP] has different levels of protection, and the most effective one reviews a user's profile to check the mutual friends and fake facebook profiles.
The newly added Facebook app also gives information about applications installed on the user's profile that could harm his or her privacy.
While talking to media, doctoral candidate at the Ben-Gurion University of the Negev, Michael Fire said, "An important feature of our app is the ability for parents to better protect their kids' privacy with just one click instead of having to navigate the more complicated Facebook privacy settings."
In the meantime, the free software is also available as an add-on for Firefox.
Further, Mr. Fire said, "Predators rely on people (be)friending anyone, and with teens now allowed to have Facebook accounts, we believe that our solution can provide necessary protection for all users."
Michael Fire, working with Yuval Elovici, professor and undergraduate students Dima Kagan and Aviad Elishar, discovered the new app and spftware as per their research. It was their part of a final project for Kagan's and Elishar's bachelor's degrees.
"While Facebook encourages connecting with as many people as possible, we advocate limiting users, and have, for the first time, provided an algorithm to scientifically determine who to remove from friend lists," said Fire.