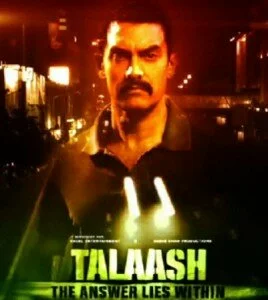 As per the latest Bollywood buzz, the most awaited film of the year, Aamir Khan's Talaash has been scheduled to November-end, earlier set to release on June 1.
The co-producer of the film, Ritesh Sidhwani said that the release is in November-end or in the actor's lucky month of December. The reason is Aamir Khan's project with TV Show.
Talking to media, Sidhwani said, "We have postponed the release of 'Talaash'. It will release either in November-end or the first week of December."
It is reported that the Aamir Khan's films released in the last month of the year would do well. For three successive years, starting 2007, he gave back-to-back hits — "Taare Zameen Par", "Ghajini" and "3 Idiots" — which were released in December.
Further, talking on the reason behind the delay in the film's release, Ritesh Sidhwani said, "Aamir's TV show (for Star Plus) is going to be on air till June."
He said, "That is eating into the promotion of 'Talaash'. And since it's Aamir's next big film after '3 Idiots', he needs to be around for its promotion."
The film is Directed by Reema Kagti, "Talaash" also casts in lead roles actress Rani Mukerji and Kareena Kapoor. It is co-produced by Sidhwani and Farhan Akhtar of Excel Entertainment, as well as Aamir Khan Productions.