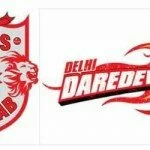 The Kings XI Punjab is all set to face the top ranked team of the Indian Premier League [IPL] Delhi Daredevils today.
The 69th match of the DLF IPL 2012 will be played at Himachal Pradesh Cricket Association Stadium, Dharamsala 19 May 2012 – day/night (20-over match).
The match is very important for Kings XI Punjab, if they win the match this will be great advantage for them, and they will give strong fight for the playoffs. Win in today's match will give extra boost to the KXIP team.
KXIP is full of confidence as they won the last match, and their regular skipper Adam Gilchrist is back in the playing 11. Delhi Daredevisl skipper Virender Sehwag was rested in the last match, but will play in today's match.
All-in-all this will going to be an interesting match for cricket lovers. Azar Mahmood will eb the key player for Kings XI Punjab and Morkel will be the key player for Delhi Daredevils.
Kings XI Punjab squad
AC Gilchrist*†, P Awana, KJ Abbott, L Ablish, Amit Yadav, Azhar Mahmood, BA Bhatt, Bipul Sharma, PP Chawla, SD Chitnis, BCJ Cutting, P Dogra, JP Faulkner, Gurkeerat Singh, Harmeet Singh, RJ Harris, DJ Hussey, P Kumar, VS Malik, Mandeep Singh, SE Marsh, AD Mascarenhas, DA Miller, AM Nayar, RR Powar, NJ Rimmington, N Saini, SJ Srivastava, Sunny Singh, PC Valthaty
Delhi Daredevils squad
V Sehwag*, MC Juneja, VR Aaron, AB Agarkar, P Bisht, R Bist, GH Bodi, DAJ Bracewell, U Chand, AJ Finch, DPMD Jayawardene, GJ Maxwell, M Morkel, S Nadeem, Y Nagar, PT Naik, P Negi, NV Ojha†, IK Pathan, KP Pietersen, KC Raval, AD Russell, AM Salvi, LRPL Taylor, RE van der Merwe, Y Venugopal Rao, Vikas Mishra, DA Warner, TP Yadav, UT Yadav, Zafir Patel
Umpires BF Bowden and VA Kulkarni
TV umpire SK Tarapore
Match referee RS Madugalle
Reserve umpire VK Sharma