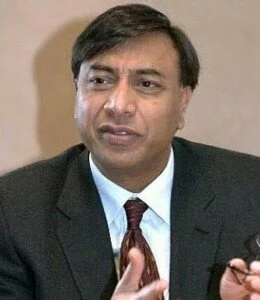 The year 2012 seems to be bad for India as one by one, factor dealing with economy clean their hands for making any share in the Indian economy as modest progress scope.
Recently, Lakshmi Mittal, a successful international businessman especially known for progress of his steel company ArcelorMittal, is plan to invest its scarce capital towards other markets than his native land India, searching quicker returns.
The world's biggest steel company's owner disappointed from Indian paralysis policy that resulted much less scope for his planned Indian investments in steel sector where his company is the undisputed world leader, producing over 100 million tonnes a year with a staff of 2.6 lakh across 60 countries.
"We have a priority list of countries. If we don't see progress, we bring it down in the priority list because capital is scarce. India is low on the investment priority list of countries. It is important to have a priority list where we should be investing our capital. There are different variables and key drivers… We go where our business takes us," Mittal said.
"Brownfield is always easier than greenfield," the main target of the global business leader who prefers domestic steel majors that easily expanded as they have all necessary approvals in place. Following same strategy, the company tries to enhance the scarce capital in steel and mining line in specific countries such as Canada, Brazil and Liberia.
There are four continents Europe, Americas, Kazakhstan and South Africa from where, Arcelor Mittal steel company produced output is delivered, but still India remains firm on the investment line of the company.
However company signed for greenfield steel projects in Odisha, Jharkhand and Karnataka, but dealing with several problems in getting captive iron ore mines due to which Mittal group plans to allocate a transparent policy on mines. HPCL-Mittal Energy Ltd (HMEL), the energy joint venture will be treated as a platform to expand his energy ventures in India.
Global businessman, meanwhile, refused his given up plan on India, still hoping better scope of investment in Indian market, but investment decisions would be driven by business interests. He said, "M&As (mergers and acquisitions) are not driven by countries but by business. We go wherever business opportunities take us."