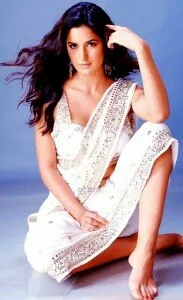 The Bollywood's successful actress Katrina Kaif, who is looking for one hit film to boost her Bollywood life, has performed the coveted role opposite southern legend Rajinikanth in Kochadaiyaan, being directed by his daughter, Soundarya.
A report revealed by source that is a very important member of the film's production team, "It's true. We were very keen on Katrina. Two superstars together from the South and the North would create magic. We've been negotiating with her for some time. She is shooting for Yash Chopra, and has assured us of her dates in the next few months."
However, Katrina has a busy schedule. The reason is of her shooting in two back-to-back Yash Raj films – Ek Tha Tiger with Salman Khan, and an untitled one with Shah Rukh Khan.
Now it will be difficult for Actress to accommodate Rajinikanth's dates in between her tight schedule.
A source said, all other portions of the film have been shot, and only the ones with Katrina remain. Her dates will be worked out soon, and the film will then be complete.
Kochadaiyaan is a 3D film in which Rajinikanth plays a king, a devotee of Lord Shiva and his love story with Katrina, their songs, will be shot on an epic scale. The film music will be of Oscar winner A R Rahman who has recorded most of the music.
As per report, Rahman is bringing 130 musicians from Germany to record the background score.
In fact it will be tough for Katrina but she really wanted to work with Rajinikanth for the longest possible time. While contacted, Soundarya confirmed, "Yes, we are indeed in talks with Katrina and we will let you know soon."
However with his daughter directed movie Kochadaiyaan, which literally means, "the king with long hair", Rajnikant will come back to Cinema as a super hero entry. This 3Dfilm will be unveiled in the third week of January.