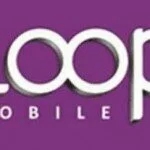 In the list of winding up Telecom firms following Supreme Court ruled to cancelled 122 licences, name of Loop Telecom is now going to be added.
The company asked all its GSM customers to port out by April 30 because it is going to completely stop operations by May 15.
Verdict delivered by Supreme Court verdict in February has caused a large amount of liquidation of operators as Loop's statement stated, "Loop Telecom is in the process of complying with the directive of the Honorable Supreme Court of India."
"Loop Mobile is Mumbai's non-stop operator with a strong subscriber base of over 3 million customers across over 50 Loop Mobile galleries in Mumbai," Company further said.
BPL Mobile renamed as Loop Mobile along with Loop Telecom is acquired by Essar Group. According to source, the step to shut down operator does not impact its development on Loop Mobile, which operates with base of 32,50,000 subscribers in the Mumbai circle.
Source said, Loop is already plan to follow exit strategy, but its upcoming step to refund of its entry fee with exiting option made it first operator that act like this.
June2 is the date for Loop if it wants to revise its operations. Meanwhile Loop has time to change its decision as per a revision of SC verdict.
In case there was an extension of 122 licences deadline till the new 2G auctions scheduled, Loop may have stuck around.