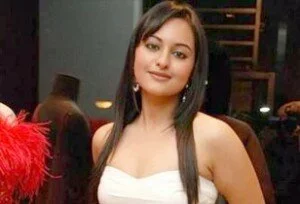 According to the latest Bollywood Buzz, actress Sonakshi Sinha will start shooting for Dabangg 2 in March next year.
There are gossips in the industry that the story of the film will move forward with Sonakshi and Salman becoming parents. Actress Sonakshi Sinha, who is preparing to play Rajjo again, opposite bollywood bad boy Salman Khan, admits the story moves forward in the sequel to her hit debut.
While talking to media, the actress said, "I don't think I can divulge too much about a film that's yet to go on floors. Arbaaz (director, producer and script writer) may not like it. We have to try and keep as much as we can under wraps till the film's release, next Christmas."
She further said, "Since I was shown pregnant in the last few frames of the film, I'm quite sure I'll be playing mommy to Chulbul Jr. Actually, I wouldn't mind if he also sports a moustache like his handsome father!"
Reports have said that even before the story for the sequel to her debut was sealed, Sonakshi was offered Race 2, the sequel to the 2008 movie, Race.
Earlier this year, Sonakshi said in an interview that she would like to present herself in a completely western look in Race 2.
But, the actress is no longer part of the cast now. She said, "I feel bad. I agreed to do the film, but it got delayed, and I moved out," she says, adding, "Dabangg 2 was announced soon after."
Sonakshi is completing work on Shirish Kunder's Joker, and will then begin shooting for the period romance, Lootera, with Ranveer Singh in December. "Then, I'm back to my saris in Dabangg 2," she says.