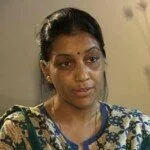 Under the proceeding of Aarushi's murder case that is yet a misty, Supreme Court, Today, will hear a petition filled by Nupur Talwar seeking to Court's verdict of non-bailable arrest warrant issued against her by a trial court.
In her plea, Mrs. Nupur claimed that the non-bailable arrest warrant (NBW) against her at this stage would cause "great ignominy, humiliation and disgrace" along with her entire family and the community of law-abiding citizens.
Further she pointed CBI's already closing report under her daughter's murder case, and said, "no benefit would be caused to anyone if fresh investigation is carried out by the learned magistrate."
Talwar family that is charged in connection with the Aarushi's murder case and also murder of domestic help Hemraj, has always disappointed Court by non presenting during hearing.
Mrs. Nupur Talwar who had filled plea in top court against Allahabad high court's order of giving 30 days to Nupur to surrender before the trial court in abeyance. She had to appear before it April 9 on Wednesday, but she was not presented there.
Therefore, seeing once Mrs. Talwar's non existence in Ghaziabad CBI court on Wednesday, the court issued a non-bailable arrest warrant (NBW) against her for absence.
Shockingly, while after she had not appeared in court, the CBI team raided her house, but Nupur was not there.
It has said that Friday, Nupur Talwar is likely seem to be present during the hearing of apex court that will deliver its decision after hearing plea from all sides.