BJP top profiles leaders who met today for a three-day brain storming session of the party's National Executive and Council, planning to launch one of the most aggressive campaigns against UPA, and detailing impressive records of party.
Assembly Polls are set to be held later this year and the general elections in 2014, so BJP tried to put its hard efforts to make it upper hand than just only scam-ridden UPA Government.
UPA dismissed its performance following downtrends on country's economic, internal security situation and diplomatic reforms and BJP is set to take advantage of all these in elections.
Gujarat Chief Minister Narendra Modi is the strongest factor of the party whose name at top to be party's candidature for Prime Minister Post, also came in meet.
Modi vs Congress Vice President Rahul Gandhi is the biggest issue in National Council meet came with praise of superb performance of Modi for his third consecutive victory in the Assembly poll, raising the assurance over Modi-for PM candidature.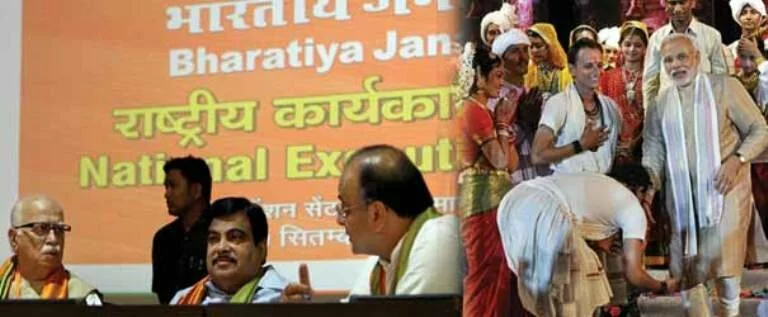 "There's a growing interest in Modi as the PM candidate. This is due to a groundswell in support building up among the people," senior party leader Arun Jaitley told reporters.
Expressing confidence for a positive success in next general elections, Party Chief Rajnath Singh said, "20th Century belonged to the Congress and the 21st Century should be the BJP's."
The time is perfect for BJP to be prepared for a series of poll challenges this year as UPA is weaken, following that Party will discuss several sensitive issues in upcoming meet to go with 'sushasan sankalp, BJP vikalp' to hit elections trends.