Raising jolt in Mohali Drug Haul case against Boxer Vijender Singh as key suspect detained NRI drug peddler Anoop Singh Kahlon has reportedly attempted suicide in police custody.
As per Punjab police reports, Kahlon who cropped up the name of Olympic bronze medalist Vijender as one of his clients to whom he supplied drugs reportedly tried to slit his wrist with a wire.
Meanwhile a case to commit suicide has booked against Kahlon, but now he is out of danger and safe,  Fatehgarh Sahib's SSP told reporters.
Boxer Vijender who is still spare with Police examination denied allegations he has links with an alleged NRI drug dealer to a Rs 130 crore heroin haul along with his follower national championship boxer Ram Singh.
Ram a native of Patiala, who arrested and interrogated for hours, reportedly, confessed that he and Vijender had brought heroin at least six times since December last year from the arrested smugglers, SSP added.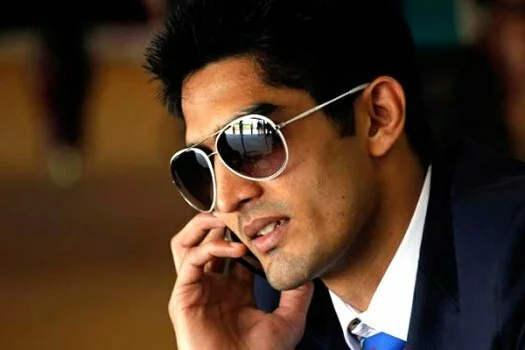 Still no action has been taken yet on arresting and questioning boxer Vijender Singh as Police said that investigations are underway, around six suspects are being interrogated.
However, waiting is for the identification of actual role of Ram in the Drug Bust which would help to reveal the Vijender's role, a DSP rank officer with Haryana police.
A racket of 26 kg of heroin, estimated around Rs Rs 130 crore has been recovered from Kahlon's house in Shivalik Vihar in Zirakpur outside Chandigarh on Thursday from where Vijender's wife car was found.