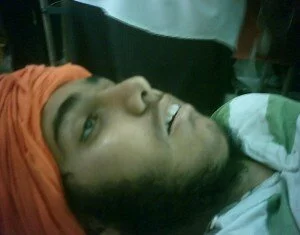 As per latest reports, a day after President Pratibha Patil deferred hanging of Balwant Singh Rajoana, main accused in the killing of former Punjab chief minister Beant Singh, tension has suddenly increased in some parts of the state while curfew was clamped in Gurdaspur city after the death of a Sikh youth Jaspal Singh, reportedly in a police firing.
It was said in reports that police opened fire after a clash between two groups during the Punjab bandh. Shiv Sena had called for the bandh to protest the president's order on Balwant Singh.
Reports have said activities from Shiv Sena were trying to shut shops forcefully and when they were opposed by a group of Sikh radicals following which a violent clash took place.
The time police intervened, one youth lost his life in firing and another was seriously injured.
Reviewing high tension in the region, the district administration has ordered curfew in the Gurdaspur city. However, it is not confirmed whether Sikh youth Jaspal Singh died of police firing or not. Additional director general (Law and Order) SK Sharma visited the location of incident to examine the matter closely.
Further, troops of paramilitary forces were immediately deployed in the troubled city, and police patrol in nearby areas was on high alert following reports of simmering tension among the radical groups.
Shiv Sena activist tried to force Punjab bandh in Amritsar and Patiala city, though they dispersed by the police. They tried to burn an effigy of Balwant Singh was foiled by police.
In the meantime, Deputy Chief minister Sukhbir Badal had called an emergency meeting with DGP Sumedh Saini to look after the matter even as the district police chiefs had been asked to make preventive arrests to avoid any untoward incident.