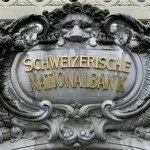 There is so much participation from India to make huge amount as black money slashed abroad, and it has been cleared by the authorities of Switzerland that the money deposited by Indians in Swiss banks has hit the record in first times over past five years.
According to source, on Thursday, countries officials said that at the end of 2011 around Rs 12,740 crore held by Indians in Swiss banks, out of which 2.025 billion Swiss francs held directly by Individuals and enterprises and 158 million held through 'fiduciaries' or wealth managers.
All such data has been disclosed in the annual report of the Swiss National Bank (SNB) in which there is lack of the figures towards the quantum of black money held by Indians in Swiss banks that are termed as 'liabilities' from Indians.
Reports suggested that SNB's annual handbook not clarify that deposited amount that kept save in Swiss banks on behalf of other account, estimating as 20-25 billion dollars.
However Indian government has been trying to do something specific to examine black money in Swiss banks and for that last month on May 21 White paper on black money in Parliament had been scheduled by Finance Minister Pranab Mukherjee.
In White paper, it has been disclosed that the black money of Indian in Swiss banks as described "liabilities" had been downing from Rs 23,373 crore in 2006 to Rs 9,295 crore in 2010, according to provided media information. While SNB's report suggested that quantum of money hiked to Rs 3,500 crore in 2011.
Moreover, the decision to formed a committee headed by the chairmanship of CBDT chief has been issue in form a report to the finance ministry earlier this year and it has been said that the examination of money slashed abroad issue is expected to be completed by September 2012.