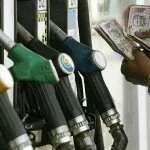 A freshly report, the Oil corporations are in plans to cut petrol price to give little relaxation to the citizens; the reduction would be by Rs 2 per litre.
On Friday after tabled a meeting of oil marketing companies, they are expected to cut rates because of declining rates of crude prices in the international market, a source report said.
This time, from last two weeks when average price was reviewed, fall is said to be the biggest during last year with depreciating value of rupee against dollar. It is likely to force the Petrol owner to reduce prices as per exchange rate that is also based on over all international product prices.
"There is scope to reduce petrol prices between Rs 2 and Rs 3 a litre on falling international crude oil prices but the quantum of cut will be ascertained only after adjusting the rupee's fall against the US dollar," A senior official told reporters.
IOC, HPCL and BPCL, as per information provided from media , are seem to held a meeting on Friday and debate over the quantum of reduction in oil prices to be passed on to consumers, giving a relief from move of hike price by 10 % last month.
May 24 was the day when the oil firms had suddenly hiked petrol prices by Rs.7.54 a litre, in wake to cover their huge losses that they were bearing from last many months without any assistance from side of government.
Following the move, it would be for second times that the State owned oil firms are facilitating cut in petrol prices with the same quantum that they followed on June 2 by declining rates upto Rs 2.02.