Trinamool Congress Chief Mamata banerjee expected to taste continued bitter after splitting from UPA and this time is from her Industrial policy advisor, MP Saugata Roy who has purportedly resigned.
Saugata Roy has positioned as adviser to the West Bengal Industries, Commerce and Information Technology departments, has refused to comment even deny over his resignation decision.
"I won't confirm or deny it. I have no comments to make right now", Mr Roy told reporters.
Sudden action from Mr. Roy which promoted to quit is expected to be the result of long differences with Banerjee over the formulation of industrial policy on the land.
Mr. Roy had stated acquisition of land in state was the most difficult task one of the biggest stumbling blocks in West Bengal's industrial dreams limiting setting for of big industries.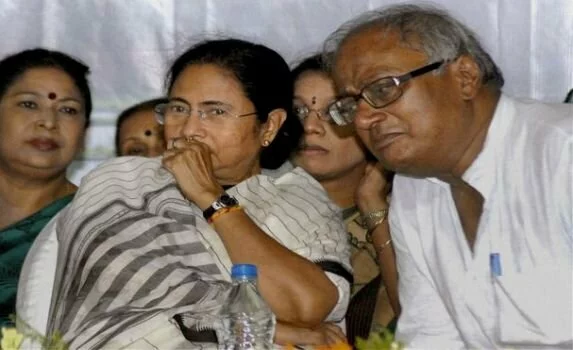 All these continuous remarks had irked the CM with sharp contrast with the claims, along with Industries Minister Partha Chatterjee who has also an element of rivalry with Roy, sources said.
Meanwhile, Mr Roy's quit seeks to give the government several rational suggestions for attracting big investments. However walk out move from Roy to the party is still unknown, as the party members said that there was no information as yet, nor any difference between party members.
TMC MP Roy, as per reports, sent his resignation to the CM on Wednesday evening, but yet no official word to be accepted by the TMC supremo.