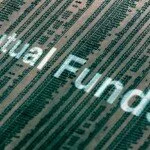 As per latest stock market report, there is a continuous reduction in the toll of Retail investors of equity mutual funds that was at peak in last fiscal year.
Although in other sectors like mutual funds, a hike trend is being seen as in interest for gold exchange traded funds (ETFs) and index ETFs, the toll of accounts in combine 2010 and 2011 is increased from 1.66 lakh to 4.75 lakh.
The Securities and Exchange Board of India revealed report that showed out of a total of 16.43 lakh accounts, only in one month of March, 2.32 lakh equity follow account were ended during the fiscal.
Govt has to plan to revised systematic investment plan (SIP) because from last two years, retail market has slope down rapidly and investors in shake of new systematic investment plan (SIP) long term accounts never satisfied with market performance and decide to close their folios.
Being agree with decline trend, V Ramesh, deputy CEO, Association of Mutual Funds in India told reporters, "The number of folios has been coming down for some time now as new investors are not coming in and the markets have not gone anywhere over the last few years."
18.28 lakh folios were run away in 2011 and more than 12,000 accounts in fiscal 2010. Seeing to downing with folios, investors are run to profits and close their equity folios as and when they have a best chance in markets.