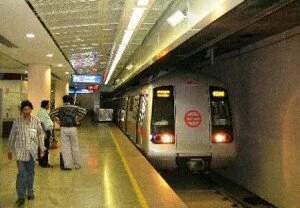 As per the latest news from the national capital, New Delhi, the three Metro stations near Rajpath will be closed for a few hours and services to some extent shortened on two lines on the occasion of Beating Retreat today.
It is reported to media that on Line 2 (Jahangirpuri-Gurgaon), the Central Secretariat and Udyog Bhawan stations will remain closed from 03.00 PM to 06.30 PM on Sunday.
Nevertheless, interchange of passengers from Line 2 to Line 6 and vice versa will not be affected and it will go on.
The statement was released to media by an official from the Metro officials.
The official further said that on Line 6, Khan Market will be closed.
According to him, this is part of the security arrangements for the Beating Retreat. These Metro stations either fall on the path of the Rajpath or close to it.