According to latest Bollywood gossips, Rajkumar Hirani's upcoming film 'Peekay' will present something interesting for audiences. It is said that Aamir Khan and Anushka Sharma will lock-lips in the film.
Moreover, it would be the longest kiss in Aamir Khan's bollywood career.
Aamir Khan has had kissed many actresses during his long filmy career and this time it would be Anushka Sharma. However, Smooching is also not a new experience for the actress as she did it with her other co-actors as well.
Mr. Perfectionist, Aamir Khan is shooting for the film in Rajasthan. In fact, Aamir was spotted wearing a skirt on the sets of the film 'Peekay'.
Apart from Aamir Khan and Anushka Sharma, actor Sanjay Dutt and Sushant Singh Rajput features in the film.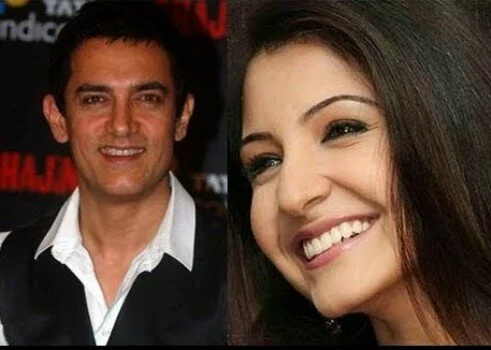 Interestingly, Aamir Khan's wife Kiran Rao will be seen playing a cameo role in the film for the first time. Talking to media, a source said, "Raju is very keen that Kiran plays a cameo and since she is very much present on the sets, he has been coaxing her to do a small part."
Source said, "Kiran is also keen to do it and will be shooting one of the sequences but Raju wants to keep it as a surprise element."