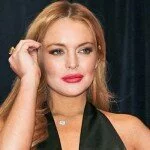 As per latest reports, Actress Lindsay Lohan was found unconscious in an LA hotel room yesterday, and it was said in reports that the actress was suffering from exhaustion.
While talking to media, LA County Fire Department spokesman Tony Imbrenda said, "The County Fire Department ran on a medical rescue today…there was a patient in their 20s that was evaluated and was not transported by the fire department."
However, Tony Imbrenda gave no information about the actress, but reports said that Lindsay Lohan, who is presently doing a TV show based on Hollywood icon Elizabeth Taylor's stormy romance with Richard Burton, was found unconscious in the hotel room.
Some news website reveals that the actress was working non-stop for two days. Lindsay Lohan's spokesperson Steve Honig said, "Last night she worked from 7:00 pm to 8:00 am. She was exhausted and went back to her room to sleep."
He said, "Producers were apparently concerned and called the fire department and paramedics found her sleeping but determined that she was fine, just extremely exhausted and slightly dehydrated."
He said, "She is on her way home now to rest and will be back on set later today." He also said that nor drug or alcohol was recovered from the room.
Earlier last week, the actress spent two hours undergoing tests in hospital after an accident that saw the car she was reportedly driving smash into an 18-wheel big rig on the Pacific Coast Highway, west of Los Angeles.