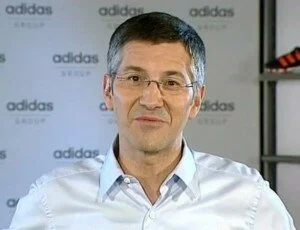 Reebok's product addicted has a bad news that the popular German sportswear maker Adidas announced to shut down 1/3rd Reebok stores in India and this is just because of govt. financial reforms.
The strategic outlook that Adidas raised on Monday will revise on the year 2013 after a clear financial statement over investment reforms has disclosed in the market.
This is because in the first three months, sales of Reebok products were down 7%, while
Adidas reported a 17% increase in its first quarter sales and 30 % in its operating profit.
Announcing company's future plans, Adidas Group chief executive officer (CEO) Herbert Hainer told reporters, "The implementation of new commercial initiatives and terms could result in reduction of our Reebok franchise store base by about one-third as we focus on maximising our future returns in the market."
Adidas is the company that runs 900 Reebok stores that has about 1,000 outlets in the country in the country and decides to close its 300 Reebok stores for restructuring its business operations with great expansion slope.
On basis of Company's statement, the biggest problem is of India's financial irregularities that could lead to further charges of up e70 million (approx 491 crore) for the world's second biggest sporting goods firm, on top of e125-million ( 870 crore) impact on global profits.
However there is no clarification about what type of irregularities, but for bearing these charges, the company required revamps its franchise model for Reebok India.
Moreover, German company decides to stop now franchisees 'minimum guarantee' model for all its stores, replacing with a cash-and-carry model under which it sells products to franchisees without taking back any unsold inventory. Franchising will be mad eon basis of their financial performance.