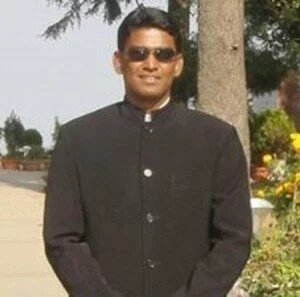 Finally 32-year-old 2006-batch IAS officer, Chhattisgarh's Sukma district collector Alex Paul Menon released on Thursday after handling most tremendous 12 days hostage under Raipur Rebels.
Thanked the State Govt, especially Chattisgarh Chief Minister Raman Singh for their support in his freed, IAS officer Menon also thanked others for their huge efforts for making release and their care in form of medicines that they sent when he was in hostage.
Menon said, "I thank all the people, the government, family friends, who helped me at this juncture."
Menon who was abducted on April 21 at Sukma, is an asthmatic and for that on the request of Maoist, medicines had to be rushed last week by the Govt. through Maoist mediators.
Now Sukma's collector is "ok" and fully fit, but still a little rest is needed and after that he would proceed to Sukma. "I am tired, shattered. I would like to go home," he said.
Menon also wants to continue his post to serve in tribal-dominated Sukma as collector again. Talking to media, Menon said, "I will work wherever government will ask me. If they want me to remain here (in Sukma), I will do so."
However there was a huge dramatic confusion prevailed over Menon's release while there was no official confirmation. But after three hours waiting, Menon presented in front of local media as ensured his release.
On Thursday evening, the Naxal-appointed negotiators, B D Sharma and Prof G Hargopal left for Tadmetla, Raipur to bring the IAS Officer back home. Raipur Rebels were handed over him to them and after that he firstly brought by road to the CRPF base camp at Chintalnar.
All family members in Chennai, Menon's wife and his, A Varadhas were happy and thanked Chattisgarh authorities for their efforts in his release. TR Venugopal, Menon's father in law told reporters, "I am happy, I am very very happy."
Despite a great occasional mood, there is still a lot of suspense over Menon's release. No one know how has the Maoist agreed on Menon's release after signing the deal, because as per signed contract between State Govt and Rebels, the Naxals seem to have got nothing.
A big list with name of prisoners atleast of 346 whom Naxals wants to release, sent by the Naxal-appointed negotiators to the state government, but still their release not to be promised as govt. said it would study the demand.
Meanwhile, the question comes in mind that whether any secret deal has not signed by govt. with Maoists or what was the reason of Maoist calm reaction over Menon's release.