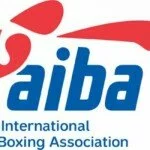 Today's breaking news, the Indian Amateur Boxing Federation (IABF) has been through out by the International Amateur Boxing Association (AIBA), being alleged of possible manipulation in its recent elections.
The suspension of IABF, a boxing body ruled by Abhay Singh Chautala, has raised much pressure in India, especially Chautala who was re-entered in the Indian boxing federation.
"This provisional suspension is also due to the fact that AIBA had learned about possible manipulation of the recent IABF's election," AIBA said in a statement.
Meanwhile, Chautala's candidature as the IOA President will become invalid and the International Boxing Committee Bureau will now investigate the matter , especially a political link of IOA President with the IABF election, sources said.
AIBF has denied allegations, reasoning that the election process was transparent, nothing to be hidden.
Moreover, the future of Indian boxers is likely to be in danger, no chances to participate in world events on behalf of India.Recently, Indian players have lost the chance to participate in Olympic as the International Olympic Committee imposed suspension on the Indian Olympic Association.