Indian Premier League Season 6 seems to be more controversial for franchise Rajasthan Royals as the Enforcement Directorate has slapped a notice of Rs 100 crore on it for allegedly violating the Foreign Exchange Management Act (FEMA).
As per reports, three separate notices have been totalling to Rs 98.5 crore plus some other issued against Jaipur IPL Cricket Private Limited (JIPL) , EM Sporting Holding, Mauritius and third one to the Ms ND Investments, United Kingdom.
The penalty order which summoned to the IPL team requires limited time period of 45 days means Rajasthan Royals would have to pay penalty within this period.
All directors and owners of Rajasthan Royals have also summoned by a penalty order, among them one is of Bollywood actress Shilpa Shetty who has stake in the franchise.
The first and biggest order against any team by ED comes just a day after IPL6 auctions in Chennai have concluded.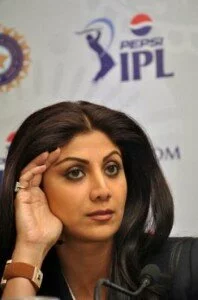 Rajasthan Royals is not the only one to whom ED has summoned, there are many other franchises has been summoned in the probe by the agency under FEMA.
Reports further added, ED has taken the decision came after a two year investment found that the investments in the firm have been made in an irregular manner, violating forex rules framed by the RBI and Section 6 of FEMA which deals with transfer or issue of security by a person resident outside India.