It looks that the Khan war in the Bollywood is noting to end very soon.
Some latest news state that Salman Khan recently lased out at the director during an ad shoot and even asked him to cast Shah Rukh Khan if he wanted over-acting.
It is said that the actor as shooting for an advertisement with TV actress Aamna Sharif and there was a sequence where the actor had to walk upto her.
When Salman Khan was asked to do so, he didn't like it and in his style said, "Agar walk karana hai toh kisi model to bula lete".
Further, when the director asked Salman Khan for a retake, Salman hit back saying, "Agar acting hi karani hai toh Hrithik ko le lete aur agar over acting karani hai toh Shah Rukh ko le lete."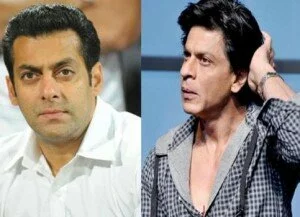 And apparently after saying this, the actor stamped out of the sets.