The upcoming Bollywood actor Ayushmann Khurrana is rising high these days. After the high success of his very first film 'Vickey Donor', Ayushmann Khurrana has joined hands with Yash Raj Film's.
It is further that Ayushmann Khurrana's next project with YRF will start by the end of this month.
The new film will be a romantic comedy film after his first film 'Vicky Donor'.
Talking to media, the actor said, "I am doing a film with Yash Raj this year. We will start shooting for the film from Feb 17."
He further said, "I will be seen with Sonam Kapoor in the film. The entire film will be shot in Delhi. The film is a rom-com. It talks about the love between two people during the time of recession."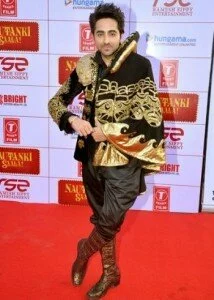 It is said that the film may release by the end of 2013.
He said, "It is a realistic script written by Habib Faisal. Nupur Asthana is directing it. I am not sure when the film will release, but I think by the end of this year."