Following two year long period after the Commonwealth Games 2010, a CBI court has today framed charges against Pune MP Suresh Kalmadi, for allegedly involving in an Rs 90 crore games graft scam.

Kalmadi was the sacked CWG Organising Committee chairman and also served as the Indian Olympic Association president till last year.
Sources said, along with Kalmadi, nine others accused in the TSR scam against which CBI had filed chargesheet including former OC secretary general Lalit Bhanot.
Kalmadi has framed charges for cheating, conspiring, abusing his official position and causing a loss of over Rs 90 crore to public exchequer by awarding illegally the contract for timing and scoring for the 2010 Commonwealth Games at an inflated rate to Swiss Timing Omega.
As the charges had framed in the Commonwealth Games Time Scoring and Results scam by the court, all accused will have to produce for the trial, sources added.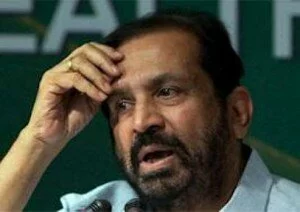 On 21 December, 2012, the court had passed the order on framing of charges under various provisions of the IPC and the Prevention of Corruption (PC) Act against the accused.
Apart of the Swiss Timing Omega, other two construction companies Gem International and AKR Constructions have also been named in scam under chargesheet.