Anti Rape Ordinance finally becomes law with President Pranab Mukherjee's approval on Sunday, following amid disapproval by the women groups.

Mr. Mukherjee has taken an historical decision, signing the anti-rape ordinance based on recommendations of Justice Verma Committee after cleared by Union Cabinet.
The rapists could face punishment of death sentence in the rape case that leads to death of the victim or leaving her in a vegetative state.
The person who convicted in a rape case will be jailed for minimum 20 years and even to death punishment in the rares-of-rare cases.
Besides death penalty to the rapists other changes have also incorporated to laws on crime against women includes enhanced punishment for crimes such as stalking, voyeurism, acid attacks, inappropriate touch and brings into its ambit 'marital rape'.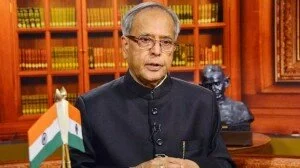 Meanwhile, Amendment of Criminal law will now need the approval in the Parliament. Prime Minister Manmohan Singh led UPA government seeks to complete the procedure in the budget session that start on Feb 21 and for that the special cabinet meeting will be called soon.
Amendment of Criminal Law for women has followed the demand of public after a protest created nationwide outcry for the justice of brutally raped and assaulted the 23-year-old woman in a moving bus in the national capital on Dec 16 and died due to her injuries.