Introducing a new step of restructuring of its BMW Motorrad unit, the company has announced the sale of its high performance off road motorbikes unit, Husqvarna to Pierer Industrie owned by the KTM.

BMW, the largest luxury car maker in the world said that the move includes expanding its lineup and focusing more on vehicles on BMW Motorrad that support on urban mobility and e-mobility.
Meanwhile, BMW's motorcycle brand, Husqvarna is now under the form of KTM, which is also part owned by India's two wheeler company Bajaj Auto. The deal is subject to anti-trust approval.
More hopes are of Husqvarna's landing on India's soils very soon as the brand not fit in BMW's long-term plan.
BMW purchased Husqvarna in 2007 for a sum of €93 million (INR 672 crores or $126.24 million) and has since invested R&D units to integrate the smaller company.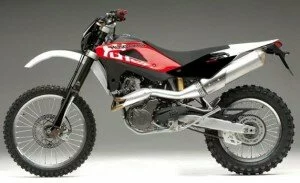 Husqvarna has record for sale of 10,751 motorcycles globally includes a wide range of off road motorcycles, motocross, enduro and supermoto machines using their own two-stroke or four-stroke engines, ranging in capacity from 125 cc to 576 cc.
Reports are on air that BMW in upcoming time period will come up with electric scoters as part of a strategy to expand its range of two- and four-wheel vehicles including one in 2014 that it currently calls the "C evolution" from BMW Motorrad.