The World No.1 most popular social networking site Facebook has turned nine today, being continue to grow as much as popular record of one billion active users.

Marking a start on February 4, 2004 as Facemash, the social networking site becomes the best time-pass for teens, adults and even old people across the world.
Facebook had launched by the Harvard student Mark Zuckerberg, now billionaire who is the solely responsible to take all credit for moving Facebook from an invite-only Ivy League college website to this level.
From past nine years, Zuckerberg and co. have made a definite path breaking features, applications added to the website keep at top level over tech device platform, even the mobile too.
As Smartphone modern trends changing the users' mentality, the social networking giant has also tried to make its mobile applications as per requirement. It has offered several iOS and Android apps, recently launched Poke feature lets users to self-destroy messages instantly after seen it.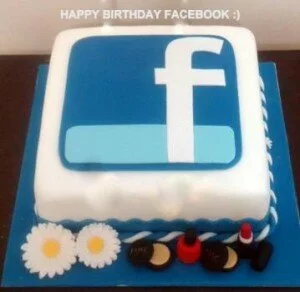 Last year was one of the expanded years for the social networking website, with launch of IPO become public in stock market, recording high shares price. Then it added photo editing feature Instagram in its business portfolio, hotlining itself across the world with record of 693 millions users globally in Q4 alone last year, with a growth rate of 33 percent.
The social giant is in much confidence and ready to play another round of growth in future as in 2013, Facebook launched Graph Search app, open everything in search for users what ever their Facebook friends have shared, including photos and posts.
The company is now more focusing towards building a solid mobile platform for not just social networking but also messaging, has offered Messenger usage by just adding numbers in phones, no need to sign-up.