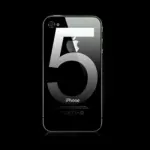 As per latest reports, the world's most valuable technology giant, Apple is coming with a launch of its newly most-awaited redesigned iPhone5 at a major September 12 event.
Just after nine days of release of its latest next generation device, Apple will be made available its phone in stores on Sept. 21.
According to source, a 4-inch a larger display, 16:9 screen version of the iPhone is likely to be bigger and 7.6 mm thinner, come with a micro dock, smaller dock connector just as size of a micro USB, a nano-SIM, LTE radio, and a bigger battery.
Few changes regarding placing of the headphone jack will also be made as it placed from the top of the iPhone to its bottom.
The fifth generation thinner device expects to hike Apple's stock price as Apple's launches in the coming quarters are the long- awaiting affairs for technology seekers, investors and consumers, targeting holiday shopping season.
Apple's iPhone 5 has major competition is against Samsung Electronics over the Smartphone market. Samsung earlier launched its latest Galaxy device hitting international sales against Apple's iPhone.
However, the company did not comment over this which raises confusion over its launching date. As per earlier reports, Apple's next phone launching date would be October, while other said it could be August 7.