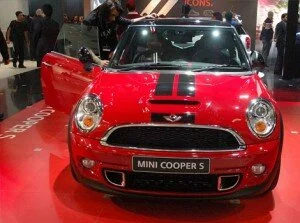 As per the latest news from business sector, the well-know luxury car manufacturer BMW has recently announced the launch of two-new models on the very first day of the 11th Auto Expo 2012 in New Delhi.
BMW, the German car developer, has presented its new M5 super saloon costs Rs 95.9 lakh (ex-showroom Delhi).
During the launch of the new model, Andreas Schaaf, president, BMW India said, "BMW stands for a unique philosophy of driving pleasure, high performance, sophisticated sporting flair and aesthetics."
In a statement issued by the company, the new model would be imported as a completely built up (CBU) unit at BMW dealers' allover India.
Further, the company has also announced the launch of 7 series car 750Li limited-edition, such as, M5, the 7 series will also be available at CBU
Moreover, the German car company introduced the Mini brand of cars in India during the first day of Auto Expo 2012 with rolling-out of Mini Cooper, Copper S, Mini Cooper Convertible and Mini Cooper S Countryman priced Rs 24.9 lakh-31.99 lakh (ex-showroom Delhi).
Talking to media, Kay Segler, senior vice president, Mini Brand management and business coordination said, "It is high time but right time to launch Mini brand in India."
Mr. Segler further added, "We will have our own servicing facility as well as showrooms. We will be opening three showrooms."
According to him, "I have got to know that there have been 100 percent bookings. There are around 100 cars or so which are being shipped and all of them are booked."