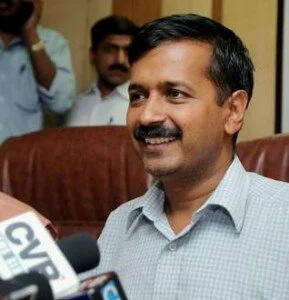 Team Anna core committee put its general public strategy against the government by inviting the general public to suggest what should Anna Hazare and his teams do next.
However their plans of 'jail bharo' (fill the jails) and election campaign for the upcoming Assembly polls had been canceled and now Team Anna has made an attempt to reach the public as make best entry in the battle with strong explosion as Janta decision.
Hazare's ill health, suffering from deep chest congestion, is not giving him much pain than a deep sense of being cheated. He is deeply hurt.
In the national daily 'The Times of India', an article has written by team member, Arvind Kejriwal asking people to suggest the way forward for Team Anna. In his article he wrote, "The anti-corruption movement is at the crossroads today. Where do we go from here? We are conscious that a wrong decision at this stage could prove disastrous for the movement."
Being hurt Anna Hazare from the events that have unfolded in the past few months over the Lokpal Bill; Kejriwal added, "I met Anna in hospital two days back. Most of the time, I found him in deep thought. More than his physical ailment, he is suffering from a deep sense of being cheated. He is deeply hurt."
However in his article Kejriwal explained one by one all the issue that were held over Lokpall Bill, how the government kept assuring them of incorporating their suggestions in the Lokpal Bill, but never did. The Bill that presented in Parliament seemed to be ineffective, weak and also dangerous for the anti-corruption systems as CBI.
Kejriwal wrote, "The Bill that was presented in Parliament is not only weak and ineffective, it is dangerous and would further weaken our already compromised anti-corruption systems. It renders CBI ineffective. It seeks to amend the investigative procedures provided in the Criminal Procedure Code so much to the advantage of the accused that it would be impossible to successfully convict anyone. Earlier, we were fighting for a strong Lokpal Bill. Today, we are fighting for stopping this one from being passed."
Through the article, he also explained that there had a meeting with govt. in December as a backchannel talks, at the time when Anna was in the hospital, where the government acting in a different way and challenged them of making the Congress weak electorally. He wrote, "If any people's movement can't hurt them electorally, they don't care. That's dangerous."
However from all such matters, Anna was deeply hurt, feeling very sad though he repeated – "If the PM and the seniormost leadership were to cheat the nation like this, where is the hope for our country? If parliamentarians were to behave like the way some of them did, what is the future for our country?"
Being disclosure the allegations of acting political as anti-Congress and was no more anti-corruption, on campaigned in the Hisar by-elections, Kejriwal defended this saying in his article, "haven't we been pushed to the corner? We are certainly not anti-Congress. Why should we be? All those who were looking for a hidden agenda have miserably failed."
By rejecting their plan to establish a differently own political party, Kejriwal cleared that through this article, core committee aims at asking people as to what should Team Anna be doing after all this.
He also added his e-mail address so that people can easily in contact with him and give their suggestion. At the end of Article he wrote, "The people should now suggest the way ahead. Send your suggestions to [email protected]"