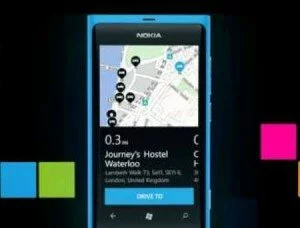 Nokia, one of the best manufacturer of mobile devices, has recently announced that the company has added a new featured in its location-based services, the company will now provide live traffic updates to its smartphone customers in Delhi and Mumbai.
Talking to media, the Nokia Director Sales (Location and Commerce) Rajat Tandon said, "Powered by NAVTEQ Traffic Pro, the 'traffic feature' will offer users detailed information on traffic speeds on motorways, main and secondary roads and enable users to plan their travel and save time and fuel and frustration."
Further, it is said that the services would be applicable on Nokia smartphones such as Nokia N8, Nokia 700, Nokia 701, Nokia E6, Nokia Lumia 800 and Nokia Lumia 710.
The service can be accessed with the help of 'Nokia Drive' on a Symbian device and 'Nokia Maps' on Windows Devices.
Further talking to media, Mr. Tandon said, "The service is available free of cost and the user will have to just pay for the data charges to use the service,
According to him, "Location is at the core of our vision for the future. The aim is to empower people via location-aware technology."
He added, going forward, the company will keep on launching more location-aware services that represent the future of mobility for consumer in the country.
In addition, it is also said that Nokia will manufacture platform services for application developers, Internet service providers, merchants and advertisers.