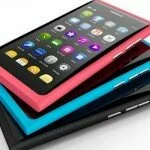 Amid busting crowded market where competition of Smartphone devices is at fire, a Finnish group of ex-Nokia staff plans to land first smartphone later this year.
A Finnish start-up, Jolla of danish, is formed by directors and core professionals from Nokia's MeeGo N9 organisation and also MeeGo enthusiasts.
Report said, the newest Lenux based MeeGo smartphone will run MeeGo software, created by Nokia and Intel in 2010-2011, will be use in netbooks and car infotainment systems.
Featuring with best design and developing technology, the latest MeeGo device is ready to run internationally as it will launch with international private partners later this year.
"The art is not to create one cool phone; the challenge is to create a sustainable business. And when you have got all that in place you have to bring your product to the market," John Strand, founder of Danish telecoms consultancy Strand Consult said in a statement.
There is only one smartphone N9 has launched by Nokia startup that was on last year, the same year when it disclosed its own software MeeGo and Symbian- only for Microsoft's untried Windows Phone.
Meanwhile, after getting huge positive response in its sales and share price, the next move is with MeeGo latest Smartphone, targeting highly struggling market.