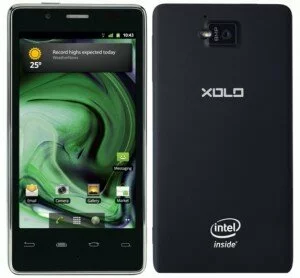 In this Q2 2012, Lava Intel XOLO X900, a collaborative outcome of Intel Corporation and Indian OEM, Lava International, will launched in India as targeting to the fastest-growing smartphone Indian markets.
However it is of first time that India the world's second-largest mobile subscriber base incorporated with Intel Inside.
The XOLO X900 features a 4-inch high-resolution LCD touchscreen display, the 8MP main camera along with an HDMI and NFC that allows owners to take up to 10 pictures within a second.

1.6GHz Intel Atom Z2460processor is attached in Lava new mobile device to power it with Intel Hyper-Threading technology. There is also facility of all major 2G and 3G networks, by integration with the Intel XMM 6260 platform with support for HSPA+.
On Monday, at the Mobile World Congress in Barcelona, Intel CEO Paul Otellini announced that more smartphones containing Intel's brainy chips will be unveiled in the next year. Along with Lava, Intel incorporated with Orange and ZTE, smartphone manufacturing firms.
With XOLO X900, Intel will push the market for its chips, used in personal computers. Intel known for its highly qualitative PC chips, and now in 2012, it is trying to get its products into other faster-selling consumer devices, such as smartphones and tablets.
Although the working of Intel with Lava to bring the best of Intel computing to the India market ensured by Mike Bell, Intel vice president and general manager of the Mobile and Communications Group, yet the company has kept mum on the price and availability of Lava XOLO X900 in India.