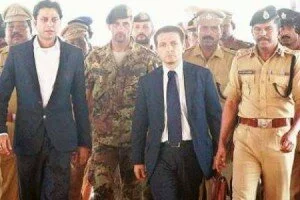 Major steps has been taking over the case of two Italian naval guards held in Kochi for killing two Indian fishermen, resolving diplomatic row between India and Italy authorities.
On Tuesday, the Kerala High Court asked for an out of court settlement to the owner of Italian Merchant Vessel Enrica Lexie and the families of the two slain fishermen for determining the compensation.
The appeal for a compensation of Rs 1 crore, had sought by Doramma wife of Valentine Jalastine, while the sisters of another fishermen had demanded for Rs 2 crore reliefs.
Along with them, the owner of the fishing boat has also sought a compensation, for the damage caused to his boat, of Rs 75 lakh.
On Tuesday to clear determination of compensation package, the foreign minister S M Krishna met with his Italian counterpart Guilio Terzi in New Delhi, but Terzi acknowledged disappointment on the Indian argument, they should take Italian personnel under Indian law.
Talking to reporters after ending the meeting, he said, "I have explained frankly the position of my government on the legal aspect of this issue…there is a difference of opinion which is not resolved."
However the discussion between Krishna and Terzi seemed to be cover major subjects of the euro crisis and terrorism where the two nations have a close relationship.
During the meeting, talks over the Sikh turban issue had also dialogued and Indian side took opportunity to being appreciated the support given by the Italian government to resolve this issue.
Over all, the Italian refused to hold the unfortunate incident of the death of two Indian fishermen, causing threat of piracy, by a different jurisdiction, one reason of having strong public opinion.
The accused Italian personnel will be presented before court to attend their first hearing on March 1, still they are in police custody
under Section 302 might make things difficult.