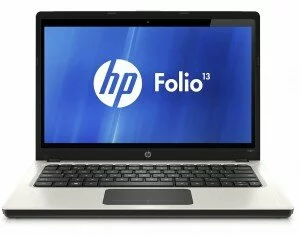 Now to enjoy uninterrupted computing experience, Indian tech seekers have option of HP Folio 13, the first ultrabook of HP that launched in India.
The Senior Director, Product Category, PSG, HP India, Mr.Vinay Awasthi said, 'We believe ultrabooks will be embraced by both professionals working in an enterprise or SMB set up and by prosumers who want the power of mobility.'
HP Folio 13 ultrabooks with less than 0.75-inch thin and utilising an ultra slim 13.3-inch diagonal high-definition design, delivers up to 9.5 hours of battery life, strong security options, BrightView display and a responsive solid state hard drive for the ultimate mobile experience weighs 1.50-kilos.
Powered by latest Intel Core processors, Folio includes a backlit keyboard for mobile users who work in low-light conditions.
A solid state drive (SSD) with 128 GB of storage is also attached for fast response times and increased reliability.
In additional features, ultrabooks support HP CoolSense technology, an HP TrueVision HD Webcam for brighter, cleaner HD images, and Dolby Advanced Audio and also includes an HP Imagepad for accurate multitouch gesture support.
This HP Cool ultrabook is targeted the security conscious users like mobile professionals who can now stay productive with its TPM embedded security chip option. It protects data in email and information on the hard drive.
The HP Folio 13, a full array of ports is now available in market at a price of Rs. 69, 990 (plus). Configuration with Microsoft Windows7 operating systems, including Windows 7 Professional and a three-year limited warranty is increased its usage value.
Enhancing the flexibility, the HP Folio 13 can easily connect with HP USB 2.0 dock to access environment or additional audio, video, network and USB connectivity by port of RJ-45 and USB 3.0.