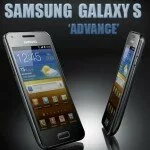 To know about highly featured, technical specified and stylish look wise gadgets that launched in this forthcoming period, so there is a overall review of new launching companies' models.
One is of Microsoft multi-operational keyboard. If user wants to buy such a keyboard that operate on many devices simultaneously like Windows PC, MAC, Android or iOS, then his waiting time is over because a newly Microsoft Bluetooth keyboard 5000 has come into market to give best experience to its users.
This is the Microsoft's first multi-purpose wireless Bluetooth keyboard with a natural stylish look, easy to carry due to less weight, but have two AAA power batteries, easily connected with the supported OS and operate on any modern device.
If we see the all in one for many purpose then Asus O!Play TV Pro is come in mind as a complete one solutions for users who wants a set top box, along with digital streamer and also a player that have storage feature.
User can enjoy 1080p videos clips via a flash drive or memory card with specified 50 2D, 3Dformats. It can be connected with internet through Ethernet that is already installed in it, any content from YouTube or Facebook and Picasa can be easily streamed out.
Lot of facilities in one place to experience everything that you think has in this amazing O! Play. It has one USB 3.0 port, two USB 2.0 ports, SD/MMC/MS/xD card slot, PC link port, HDMI out, coaxial & optical audio out.
Third gadget come is of Samsung's 4-inch Galaxy S Advance & Galaxy Pocket. Samsung has launched its mobile models that are as per users' preference.
Who wants a long stylish mobile can go with Samsung's 4-inch Galaxy S Advance, otherwise who wants to have a device that is easily on pocket then they go with the Galaxy Pocket.
Both have similar features but in different specifications that are why Pocket is less comparative then Galaxy S. This can explain with following both specifications' data:
| | | |
| --- | --- | --- |
| | Samsung Galaxy S Advance | Galaxy Pocket |
| Operating System | Android 2.3 | Android 2.3 |
| Processor | 1Ghz dual core processor | 832Mhz processor |
| Camera | 5miga pixel for qualitative imaging | 2miga pixel camera |
| Storage Memory | 8GB | 3GB |
| Screen | 4-inch high resolution screen | 2.8-inch LCD Capacitive |
| Weight | 128 grams | 96 grams( much less than Galaxy S) |