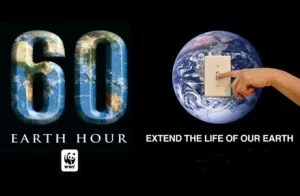 Today is a World Earth Day, and Washington's National Cathedral will be the center of attraction as it announced to take part in the event.
It will be the landmark across the universe that plan to turn out their lights for Earth Hour.
It is said in reports that the National Cathedral's lights are to be dimmed at 8:30 p.m. Saturday as part of the event prearranged by the Washington-based World Wildlife Fund.
In the meantime, the National Aquarium in Baltimore also likely to take part in the Earth Hour today designed to raise consciousness of environmental sustainability issues.
The Earth Hour was first organized in the year 2007, as a move to motivate people allover the world to save energy. People are asked to turn off lights at 8:30 p.m. local time on Saturday.
In a report released by the World Wildlife Fund that people of more than 135 countries participated in 2011.