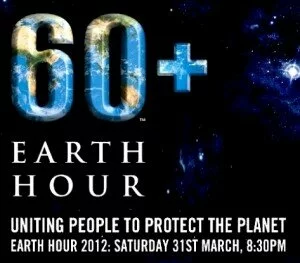 The national capital of India, New Delhi is all set to observe 'Earth Hour' on March 31 this year. Further, the city opened the run-up to the event with an 'Earth Hour 2012 Cyclothon on Saturday.
It is said in reports that more than 1000 cyclists will take part in the event and cycled 8 km from WWF-India along Lodi Road. Many more respected personalities will take part in the event as volunteers who stood along the way holding placards calling 'Earth Hour'.
On the event day, the city will join around 5000 cities allover the world to switch off lights between 8.30pm and 9.30pm local time as a representative sign of saving the planet from climate change. The master blaster from Indian Cricket team, Sachin Tendulkar is the face of this year's Earth Hour in India.
Talking to media, officials from WWF said that in the last year, a record 1.8 billion individuals in more than 5,200 cities in 135 nations took part in worldwide by switching off lights. In India, Earth Hour was observed in around 130 cities, including small cities, towns and villages.
For the first time in 2012, Earth Hour will be boost to the International Space Station where astronaut Andre Kuipers will oberve Earth Hour during his space station and share images as well as live commentary of his experience via the European Space Agency.
Talking to media, WWF officials said, "Whichever city receives maximum participation from its citizens, organizations and the government will be declared the Earth Hour Champion. Delhi, Mumbai, Chennai, Bangalore, Hyderabad and Kolkata are participating in the race to become the Earth Hour Champion and more are welcome to join."
Further, the CEO of WWF-India, Mr. Ravi Singh said, "Every year we aim to take Earth Hour to a new level and inculcate a sense of belonging and ownership among people towards their planet. Earth Hour 2012 aims to encourage cities to collectively shift towards sustainable development and citizens to reduce the growing environmental impact of our urban lifestyles. Adopting cycling as a way of commuting is a step in the direction of a sustainable way of living."