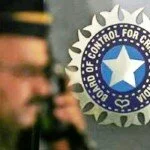 The BCCI has today revealed a tender to look out for a new IPL team after the termination of Deccan Chargers from the Indian Premier League [IPL].
In an advertisement published in a leading newspaper, the BCCI said, "Under this invitation to tender, the winning bidder will be granted the right to own and operate a new team, which will compete in the IPL in each year from and including 2013 onwards, and will have the opportunity (if applicable and subject to qualification) to compete in each and any CLT20 which is staged from 2013 onwards."
Meanwhile, the BCCI has requested the bids in respect of 12 cities – Ahmedabad, Cuttack, Dharamsala, Indore, Hyderabad, Kanpur, Kochi, Nagpur, Noida, Rajkot, Ranchi and Vizag.
Further, the tender states that all the bidding parties should must accomplish all the required eligibility terms and conditions and other required specified in the Invitation.
The BCCI said, "Bids must be submitted at 12 noon IST on Thursday, October 25. The winning bids will be announced in the manner set out in the Invitation to Tender."
Earlier on Saturday, Deccan Chargers had lost their status from the IPL after a month-long legal battle as the Bombay high Court stayed the order of mediator for maintaining status quo on the matter till further hearing.