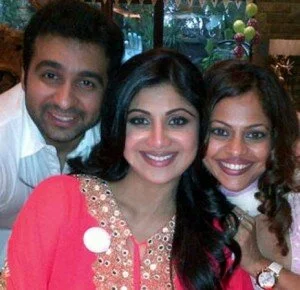 As per the latest Bollywood Buzz, the Bollywood actress and owner of IPL Twenty20 team Rajasthan Royals, Shilpa Shetty has recently organized a party at her home in Mumbai.
And after the super high profile and huge baby shower, attended by Shilpa's celebrity friends, pregnant actress Shilpa Shetty said in an interview that she is looking forward to the new phase in her life.
The actress posted on her social networking site, Twitter saying, "A big thankuuu 2 all my friends who came and made me feel soo special today. Opening baby gifts and looking forward to this new phase in my life."
Meanwhile, the Bollywood actress is now married London-based businessman Raj Kundra in 2009, and she is due to give birth to her first baby next month.
Actress Shilpa's baby shower, organized by her sister Shamita Shetty and friend and business partner Kiran Bawa, was held at her Juhu residence here Thursday.
Further, Shilpa Shetty wrote on Twitter, "Today was such a special day… my sis Shamita and friends Rupali and Kiran threw the most amazing baby shower for me. So much fun. Thank you guys."
Malaika Arora Khan, Amrita Arora, Raveena Tandon, Sameera Reddy, Manyata Dutt and Farah Khan were the Shilpa's friends who were present at her baby shower to bless the mother-to-be.
In the meantime, actress Shilpa Shetty's mother Sunanda Shetty too was present on the occasion.