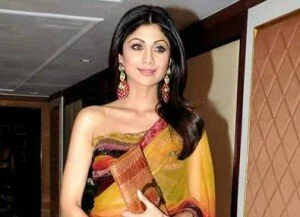 According to the fresh news from the Bollywood buzz is the most stunning actress and wife of a successful business man Shilpa Shetty confirms her pregnancy on tweet. This is her first child with businessman husband, Raj Kundara.
Shilpa made a statement this on tweeter "Tweetos, 'YES' an addition to our family is our confirmation to all queries

We seek blessings from all in this very beautiful phase of our lives,"
Shilpa, who started her career with Baazigar, gave some remember able films to the Hindi film industry. Her top class performance was seen in films like Main Khiladi Tu Anari, Baazigar, Dhadkan and Life…In A Metro.
The beautiful actress got married with Mr. Kundra in 2009.
Rumours of her pregnancy have been making headlines for a long time, but the actress had publicly refused to say or she never confirmed the news last in September this year.
Good wishes for the couple have already started pouring in on Twitter.
"SO happy 4 my friend @TheShilpaShetty and her husband Raj, for the new, on the way, angel of happiness," posted Shilpa's good friend, actress Raveena Tandon.
Filmmaker Ken Ghosh tweeted: "So happy for @TheShilpaShetty and Raj – as they are expecting their first child – God bless!"
However, actress Lara Dutta and Celina Jaitley are presently expecting, while Aishwarya Rai recently gave birth to a baby girl on November 16.
Even Aamir Khan and Kiran Rao were blessed with a son on December 1 through a surrogate mother.