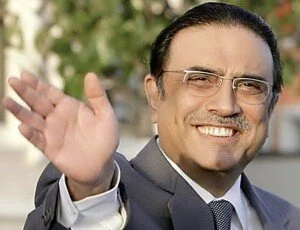 Pakistan President Asif Ali Zardari, who is under the pressure due to his downing civilian government has returned to Pakistan after completed his trip to Dubai on Friday.
Presidential spokesman Farhatullah Babar informed Media, ""The president returned to Islamabad in the wee hours of Friday morning."
In fact Mr. Zardari traveled to Dubai to attend a friend's son's wedding and had reached Islamabad at 5 am before discussion on Supreme Court's warning that it could take action against him, made by parliament reconvenes for a special session.
Along with it another issue regarding Prime Minister for failing to reopen high-profile graft cases, is also discussed.
Mr. Zardari had triggered widespread speculation over an alleged memo that had sought US help in reining in the army following the killing of Osama bin Laden in Pakistan in May last year.
Highlighted Zardari's government's relation to their lowest point since a coup in 1999, the country's military say that while they would like Zardari to go, it should be through constitutional means, not another of the coups that have marked half of Pakistan's almost 65 years of independence.
Meanwhile Mr. Zardari made his trip at that time when there is huge confrontation between the civilian government and the military.
Although he spent a fortnight in Dubai to be treated for a heart condition, but his trip that treated as act of avoiding the Supreme Court warning that action could be taken against the President and Prime Minister if authorities did not write a letter to the Swiss government to revive cases of alleged money laundering against Mr. Zardari.
Now Zardari's govt. seems to go out of track and all are waiting to know Supreme Court further action over it.