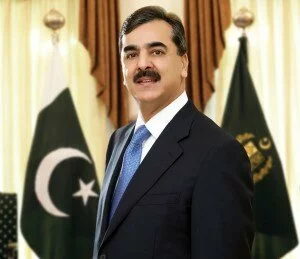 Last week Pakistan Prime Minister Yusuf Raza Gilani warned by Supreme Court over a mysterious memo when army chief general Ashfaq Kayani and the director general of the Inter-Services Intelligence agency lieutenant-general Ahmed Shuja Pasha accused by Gilani for filing court papers in a case involving memo.
As per Gilani such fact set up competition between military and the civilian government.
Recently rejection made by Gilani on demand of Pakistan's powerful army chief by quoted saying, "I will not answer to a person. I am answerable to parliament."
The military chief asked Gilani to clarify his accused reaction or criticism of army and Intelligence agency. Such fact obviously is blowing up tensions with the military.
But according to Prime Minister, he is only answerable to parliament, not any one else.
However the filings that the military's high command released on last week were "unconstitutional" and the retired Lieutenant General Naeem Khalid Lodhi was responsible for gross misconduct and illegal action which created misunderstanding between institutions, as per Gilani statement stated to reporters.
A mysterious memo, now reveal publicly as a political scandal, was drafted as a coup plan inside of former ambassador to Washington Husain Haqqani because he give directions and asked for US help in controlling actions in the army.
All such fact made army as angry as they called for resigning of Haqqani while an American businessman defended his role in writing and delivering the memo.
Meanwhile such memo drastically has exposed the fight between the government and the military that has added tension for the stability of the nuclear-armed country.