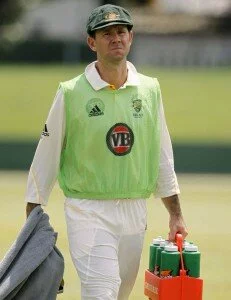 According to the fresh cricket news, the former captain of the Australia cricket team, Ricky Ponting has said in media that he is still "worth a place" in the team, though the player also felt that reputation alone won't be enough to get him the selectors' nod all the time.
Talking to media, Ricky Ponting said, "I think I am (worth a place in the team) but you'd better ask the selectors what they think about that."
He said, "My last four games have not been what they would have liked but I guess if the selectors were thinking that way already then they probably wouldn't have picked me for the start of the series."
According to Ponting, "There are still a few senior players around the side and they (the selectors) made it clear to the younger guys at the start of the summer that it was vital they have a little bit of experience around them."
Ricky lead the Australia Cricket team in the match against Sri Lanka in the absence of regular captain Michael Clarke. Australia lost the match by 8 wickets and Sri Lanka recorded their first win in the ODI Tri-Series with bonus point.
Ponting said, ""…it's not just reputation that is going to get you picked. You have to score runs, that's what it's all about. I know that as well as anyone."
Further, Ricky Ponting said, "I think all of us as players are really keen to see what comes of it all. Our playing review has been made very public and everything that came out of the Argus review has been printed and in the papers."
Talking to a local news paper, he said, "As a playing group we're really keen to see what comes of the governance review in Cricket Australia."
The former Australia Captain said, "All the issues that were brought up in the Argus review have been addressed and some of the appointments that have been made, it certainly looks like we've got cricket in Australia heading in the right direction."
Tagged as: Australia, Australian cricket team, Commonwealth Bank Series, cricket, Cricket Australia, Featured, Michael Clarke, NTN, ODI tri-series, Ricky Ponting, Sports, Sri Lanka

Published by Himmat Mehra in: Sports
If you like this blog please take a second from your precious time and subscribe to my rss feed!