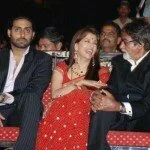 The Bollywood is also celebrating the festival of lights with their family and loved ones. At the same time, they do not forget to wish greeting to their fans and lovers.
Bollywood celebrities such as super star Amitabh Bachchan and action her Akshay Kumar, gorgeous actress Madhuri Dixit extended their love, joy and Diwali greetings to friends and fans
Stars took to Twitter to share their love and greeting this Diwali.
Amitabh Bachchan Tweets, "Deepavali ki anek anek shubhkamanayein… sab ko… prosperity, success good health, and may you win the worth of it."
Actor Akshay Kumar tweets, "The lights glowing on Diwali inspire us to shine in our true spirit! May this glittering festival make u shine all the way! Happy Diwali."
The gorgeous Bollywood actress, Madhuri Dixit tweets, "Happy Diwali and a prosperous New Year to everyone and their familie."
Actress Preity Zinta post on her twitter, "Happy Diwali to all my friends in India and all over the world and Happy Birthday to all of you who celebrate today! Be safe and lots of love always."
Actor Farhan Akhtar: Happy Diwali to all of you and your loved ones.
Arjun Rampal: Happy happy Diwali, beautiful people…wish you all, all the happiness, brightness, health, wealth and lots of love.
Madhur Bhandarkar: May the Divine light of Diwali spread into your life peace, prosperity, happiness and good health. Wishing you all a Happy Diwali!!
Karan Johar: Make an enemy a friend..make a parent proud..make your love..love you more…bring the weekend energy into your week! Be happy this diwali!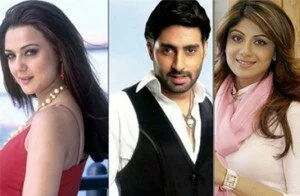 Abhishek Bachchan: Wish you all a very HAPPY DIWALI and a prosperous and peaceful new year. Lots of love.
Shilpa Shetty: A very Happy Diwali to you and your family, all my tweetos:). May it usher in prosperity, peace happiness and success.
Sonu Nigam: Happy Deepavali to my musical family. God bless you all and prayers… light, life, peace, prosperity…and lots of money.
Javed Akhtar: May the lights of Diwali lead us to the path of prosperity and progress, peace and love.