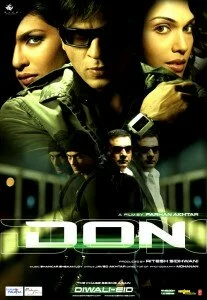 At Patna, Shah Rukh Khan's upcoming movie Don 2 promo had to be cancelled due to "some security issue". There may be full chances of fantastic come back of Badshash of Bollywood by this movie.
On Twitter Shah Rukh posted, "Was super excited with my first ever visit to Patna but district authorities said some security issue. Will come some other time. Damn!!!"
"Feeling sad couldn't make it to Patna. Was waiting to take off from Mumbai but was told that we cannot land in Patna. Next stop Nagpur!" Producer Ritesh Sidhwani also tweeted.
However, Don 2 movie team started promotion in non-metropolitan centres in India on Tuesday.
After Farhan Akhtar's 2006 action thriller Don, now its sequel Don 2: The King Is Back is the much-awaited. Read more