Talking to media, Anna Hazare has said, corrupt politicians will never allow Lokpal Bill to be passed in the Parliament of the country.
Further, the social activist urged the people to elect representatives with clean image in next Lok Sabha polls.
Anna Hazare, whose Janatantra Yatra reached Jalandhar on Sunday evening, said, "Politicians are elected to serve the public but they take the role of robbers once they enter Parliament and state assemblies and rob people of their wealth."
Then, talking about the importance of Lokpal Bill, Hazare said, "Jan Lokpal Bill is important for a corruption-free India and this is the reason the corrupt politicians won't allow it to be passed…. Rise from your slumber. Don't let them cheat you any longer."
Hazare, however, urged people to vote for politicians with a clean image, who can serve the people instead of ruling them. He said, "163 members and 15 ministers are tainted in the present Parliament. It is for you to understand whether their priority will be to try to wash off their taint or serve you."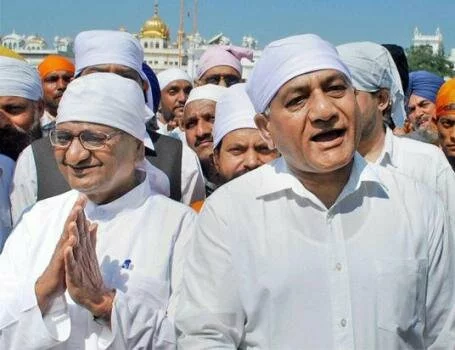 Former Indian Army Chief, General VK Singh, also touring with Anna Hazare, said, "The country is corruption ridden. Politicians try to divide us on caste, religion and regional lines and we are foolish enough to fall prey to it. So it is important that we wake up and elect the right people who can serve the nation."
Meanwhile, the 'Janatantra Yatra' arrived in Ludhiana on its 2nd day on Monday amidst tight security.
Talking to media, Hazare said that he will announce a 'Jan Sansad' in Delhi after 5 months to chalk out the future strategy of the movement.
Hazare said, "It (Jan Sansad) will have representatives of all sections of the society."
He said, "Several important issues like the right to recall elected representatives, the role of the movement in the next Lok Sabha elections are part of his yatra. The basic unit of the Jan Sansad is the village."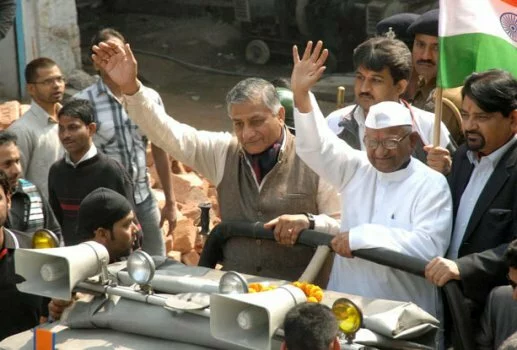 Earlier, social activist Anna Hazare visited the Namdhari Shaheedi Samark here where he paid rich tributes to the Namdhari (a Sikh sect) martyrs.