Italian Marines case is now handed over NIA for investigation after Supreme Court's refusal to Kerala police due to no jurisdiction in the matter.
Booking two Italian Marines Massimiliano Latore and Salvatore Girone under Section 302 (murder) of IPC, NIA is seek to file charges against them that could lead to death penalty, source said.
Indicated a fresh row with Italy as two marines were allowed sent back to India after Indian government written assurance of not to arrest them and not imposed death punishment.
In another development, Centre seeks to held trial of marines in an NIA court and no need of a separate special court for them, source said.
The next hearing of the matter would be on 16 April, reports also hinted that the trial is likely to be conducted at the Patiala House Courts in Delhi.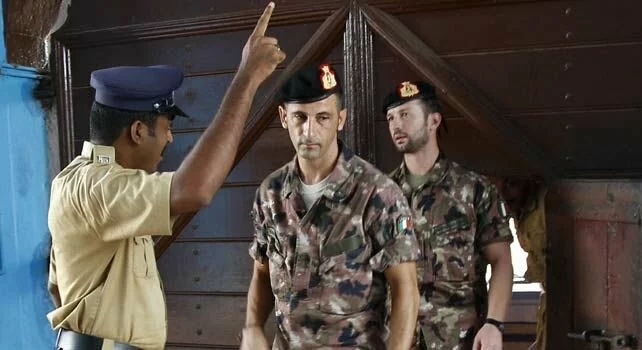 However, the agency is seeking to change the charges from Section 302 to Section 304, culpable homicide not amounting to murder, even a decision to file an FIR yet to be taken.
Today the court lifted its ban imposed on Italian envoy Daniele Mancini from leaving India, following the international diplomatic row over Italian marines accused for killing of two Kerala fishermen in February 2012.
The court had allowed marines to travel home to vote in Italy election, but Rome refused to send back turned a bitter row between India-Italy. Over India's deadline to send back both within four weeks, Italy reversed its decision returned marines in India on March22.