On ground, Share of cash-strapped Kingfisher Airline's parent United Spirits has started selling by the 17-lender consortium led by State Bank of India (SBI).
SBI selling of pledged 2% of United Spirits shares worth Rs 100 crore is a first step towards recovering Rs7,000 crore loans that held as security in the market last week, source familiar with matter cited.
Challenging SBI's move, Liquor baron Vijay Mallya has filed a petition in the Bombay High Court, seeks a stay on sale of shares of its subsidiary USL, source said.
SBI will issue loan-recall notice to Kingfisher as soon as possible, source said, but the consortium plans to first sell the pledged, which are currently worth about Rs500 crore.
The hearing of the matter is expected to be hold tomorrow in the court.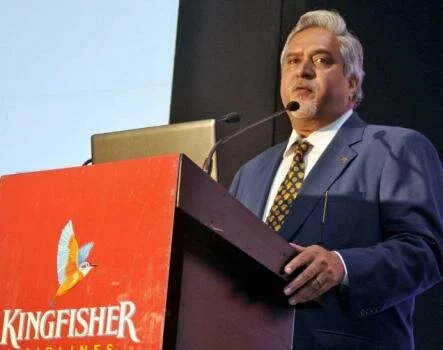 Meanwhile, a big jolt put for Mallya's plans of reviving the airline as well as completing the stake sale in USL to Diageo.
The act of selling shares worth Rs 100 crore was triggered by SBI last week, which raised Mallya's fear of hamper the USL-Diageo deal, for which he today announced an open offer for 26 per cent stake exchange, which began on March 25, source added.
SBI is the major lender having exposure over Rs1,800 crore, though consortium last month decided to recall the loans to Kingfisher by selling a portion of the collaterals with them which include some of Mallya's real estate in Mumbai, a villa in Goa and two helicopters, apart from United Spirits shares and the airline brand.